About RUSH
Rush dishwashing liquid and powder is activated with our renowned 5X Grease Fighting Power that leaves your utensils sparkling clean and your surfaces spotless. Rush is formulated to be gentle on your hands and it's lemon fragrance will leave your utensils smelling fresh and clean.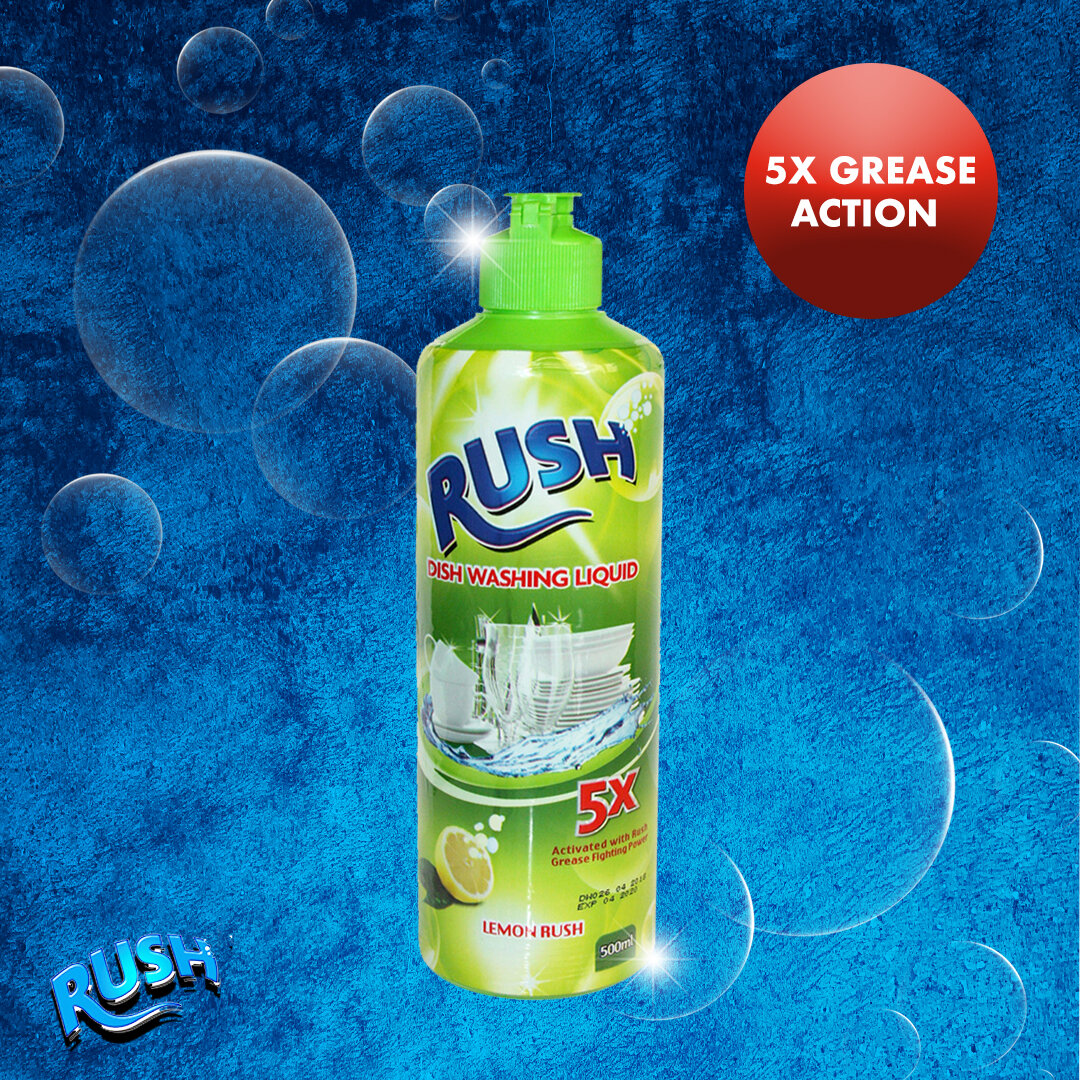 Dishwashing Liquid
Rush dishwashing liquid contains 5 times more grease-cleaning power making it super tough. The formula is concentrated to help you get through more dishes with less liquid.
Rush will leave your dishes sparkling clean while filling your home with fresh lemon scents. It works great on cookware, stainless steel, and crockery. 
Grease fighting power
Rush is activated with grease fighting power
Gentle on hands
Rush is effective yet leaves your hands feeling soft & gentle
Less is more
With Rush you only need a small squirt on a sponge for your dishes.
Scouring Powder
Rush powder is the most affordable and effective scouring powder in Kenya. It's tough on stains but also has a gentle grit for scouring cleaning
Use Rush in the bathroom for sinks, tubs, shower floors, and toilet bowls. Rush can also be used in the kitchen to clean the kitchen sink and remove stains from pots, pans, and the oven
Keeps surfaces clean
Works on a variety of surfaces with little effort exerted
Kills germs
Rush disinfects and kills germs on surfaces or objects
Stain remover
Remove marks or dark spots with one scrub using Rush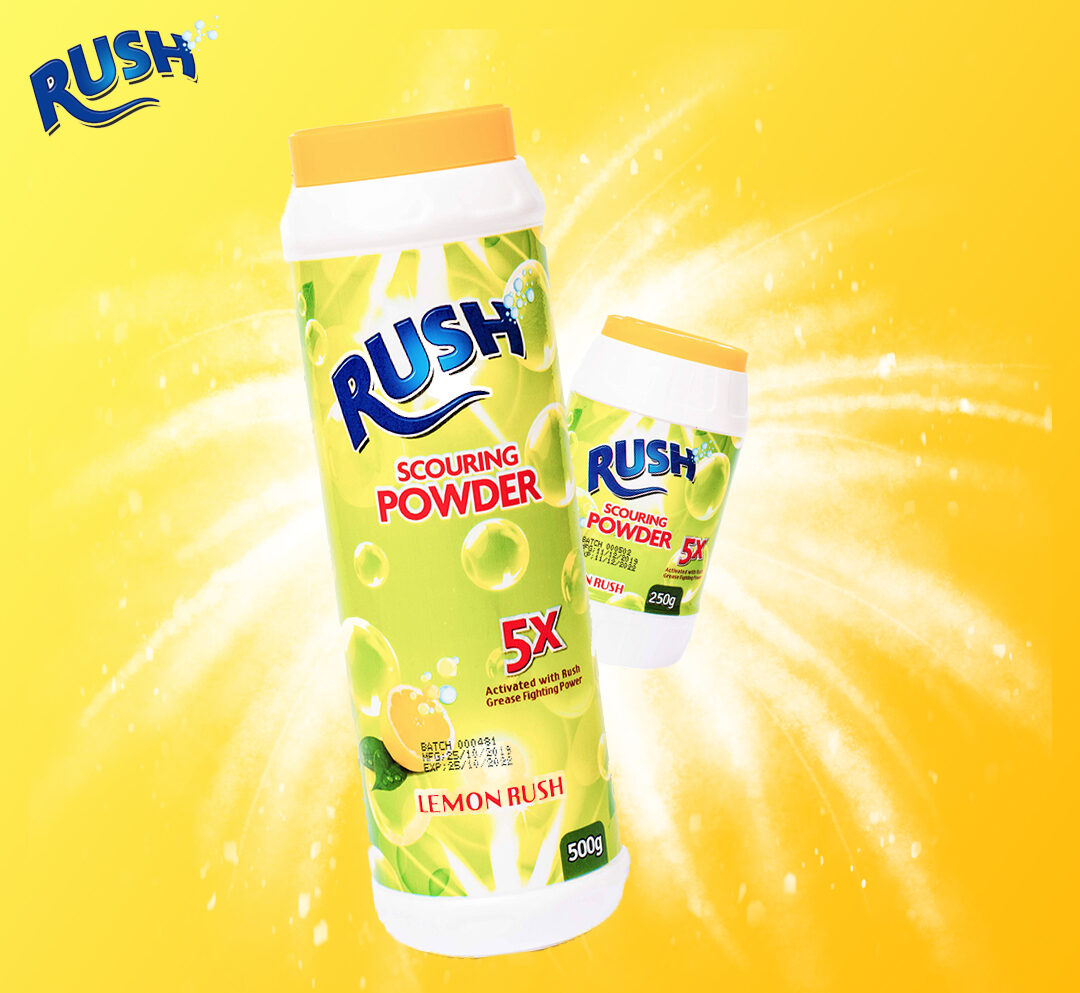 Where to Buy
Purchase any of our Rush products in any of these stores and so many more across Kenya and online