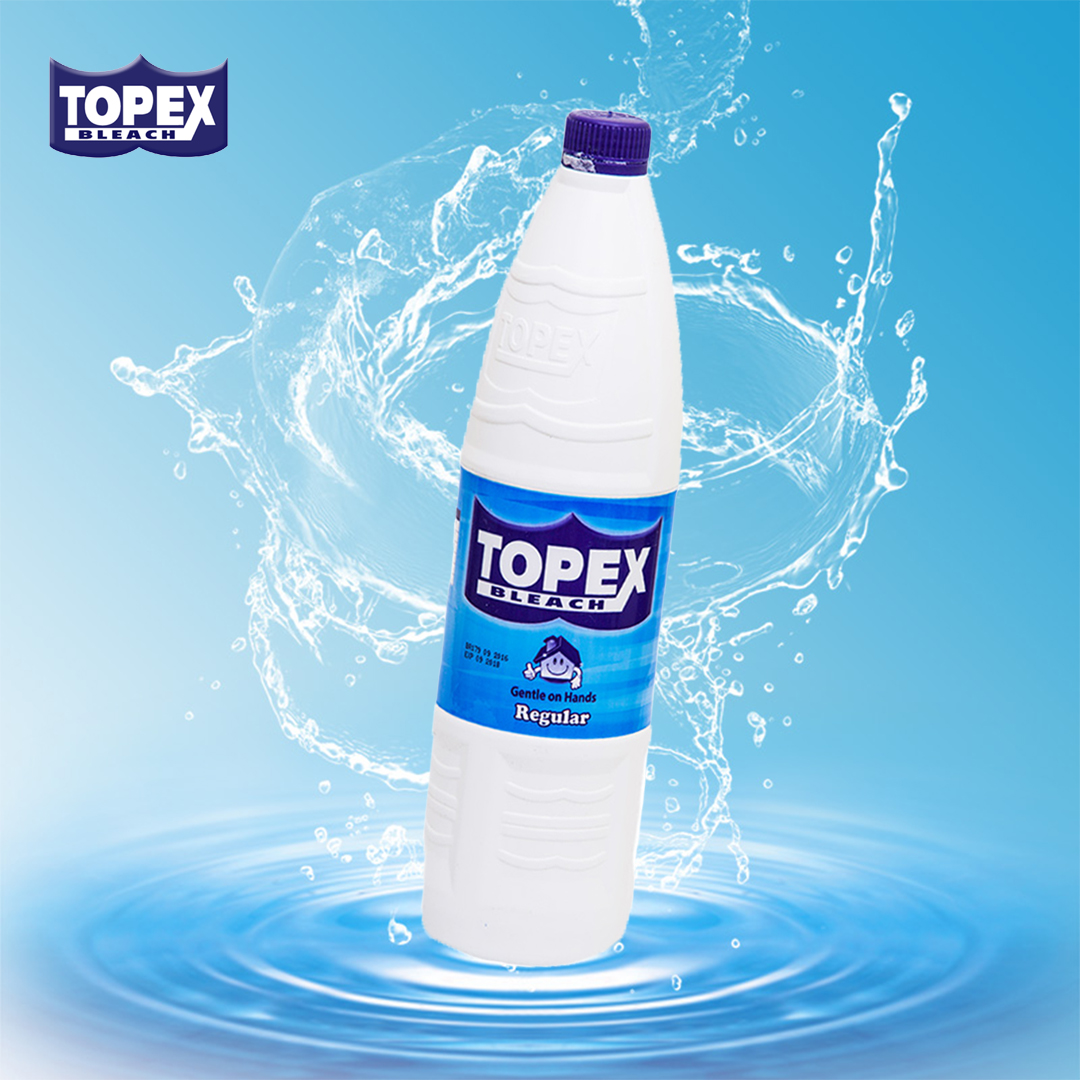 Topex is the top bleaching detergent. It not only leaves your whites as white as snow but also germ and stain-free while being gentle on your hands.
It's also multipurpose and can be used to wash plates, cutlery, sinks, kitchen tubs, showers, walls, and fridges. Available in Regular and Lemon.
Topex colours add character to any outfit and ensures your colorful outfits remain bright and vibrant while being tough on stains and gentle on your hands.
Kills 99.9% of germs

Clean, disinfect, and deodorize with the power of Topex bleach and Window Cleaner. Topex has excellent antibacterial, fungicidal properties

Multiple Uses

Aside from your clothes, Topex bleach is perfect for cleaning and disinfecting around your home or office

Whiten and Brighten

Topex bleach whitens your whites while Topex color brightens the color of your fabric while removing stains
Product Range
Clean smart with less hustle
Bleach products
Topex bleach keeps clothes whiter longer, cleans and protects surfaces so stains won't stick and cleanup is so much easier
Topex Colours
Loose dirt while retaining the original colour of your clothes. Topex colours makes them brighter without bleaching your clothes
Topex Window Cleaner
Our window cleaner is perfect for cleaning glass, windows and so much more. It leaves an unbeatable streak-free shine
Where To Buy
You can purchase Topex products in all major supermarkets in Kenya and online.
Become a Retailer
To stock Topex products in Kenya, please reach out to our distributor.
Get in Touch. Let's talk
We distribute all these products
Topex bleach

Topex Lemon

Topex Window Cleaner

Topex Colours